FGR-ZI Creative: a winning team in the customization and production of glass partition walls, and also in the world of sports through sponsorship of the MotoGP Gresini Racing Team Moto3.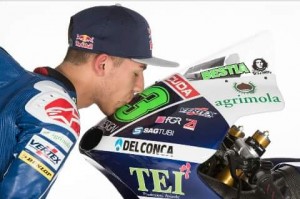 22 February 2016: Gresini Racing Team Moto 3 and FGR-ZI Creative, the well-known company in Cittadella (Padua) specialized in divider partitions and fitted wall partitions for offices, are announcing a new collaborative agreement where they will be the protagonists together at MotoGP Moto 3.
In fact, the brand F.G.R. will be an Official Sponsor of the team, and will be present with their logo on the hood of the two Honda NSF250RW motorcycles ridden by the young talented Italian riders Enea Bastianini and Fabio Di Giannantonio.
Founded by Giancarlo Fior and active on the market for more than 40 years in the industrialized building sector, F.G.R. is specialized in the development of technologies for the creation of exterior and interior architectural finishes, also establishing the division ZI Creative specializing in the production of interior partition walls and fitted wall partitions, office wall partitions systems in glass and wood…
Continue reading on: www.gresiniracing.com